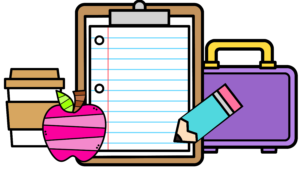 MEGAN CUMMINGS (Director/ Teacher)
Mrs. Cummings is the lead teacher for our 3 year old class and our Director. She taught third grade in Fairfax County Public Schools for eight years, from 1998-2006. In addition, Mrs. Cummings has instructed Language Arts and Math Camps for elementary age children. Mrs. Cummings has been a part of the Pleasant Valley Preschool since her child had attended in 2010. She also served on the Board, as Secretary when her child was in attendance. Mrs. Cummings started teaching for PVP in Her degrees include a BA in Elementary Education (PreK-5th grade) from Virginia Tech and a MA in Education from George Mason University.
FRANCIE McGRATH (Teacher)
Francie McGrath is the lead teacher in our Pre-K class and the assistant teacher in the 3 year old class. Mrs. McGrath worked with children for 10 years in her home-operated childcare facility and helped raise and care for children of various ages. Mrs. McGrath enjoyed it so much that she returned to college online to receive a Bachelor's degree in Community and Humanities with a concentration in Early Childhood Studies. Mrs. McGrath has been a part of PVP for many years — two of her own children and two of her childcare kids attended the school. She served on the board as President when her children attended PVP and helped out with substitute teaching when needed. She especially loves the parent involvement, community support, and partnerships the teachers and parents develop in this learning environment.
CHRISTINA BRAWLEY (Teacher)
Christina Brawley is the assistant teacher in our Pre-K class. Her son attended Pleasant Valley Preschool in 2009. Mrs. Brawley served on the board as Advertising Chair one year and then Co-Vice President the second year. She stayed in touch throughout the years by substitute teaching at PVP and decided to make it more permanent by joining the staff in September of 2016. She has her BFA in Dance from George Mason University and has taught dance and choreographed for GroundShare Arts Alliance dance company. Mrs. Brawley has a love for science and art and loves coming up with new ways to incorporate STEAM into the classroom.