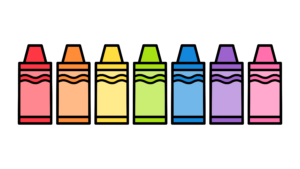 What is a Cooperative Preschool?
A "cooperative" preschool is operated by the parents. Each year, the Board of Directors, comprised of current parents, handles the administrative duties (e.g., President, Vice President, Treasurer). Our Director and Teachers are compensated professional staff.
What are the parent responsibilities?
Parents are required to attend our orientation and all general membership meetings throughout the school year, as well as volunteer in the classroom once every 5-6 weeks. Parents have the option to volunteer more or less based on availability, but parent participation is vital to the school's success.
How does the Kiss n' Ride work at PVP?
We use a Kiss n' Ride system for daily drop-off and pick-up. A teacher will come out to your vehicle and walk your child from your car into PVP and at the end of the day from PVP to your car. The parking lot can get very busy and this system works best for the safety of our students. This also provides an opportunity for the children to develop a sense of independence and responsibility as they learn to take care of their belongings. Kiss n' Ride is also convenient for the parent or guardian with other children in the car.
What are ways I can volunteer?
We have many opportunities for parents to be more involved. They include the Board of Directors, Room Parent, Art & Craft Preparation, Play Dough parent, Scholastic Book Orders, and Picture Day.
How do I register?
To inquire about enrollment, please contact our President by e-mail at info@pleasantvalleypreschool.com. View and download our registration application.